Run Book Dialogue Sheet - A1 printed sheet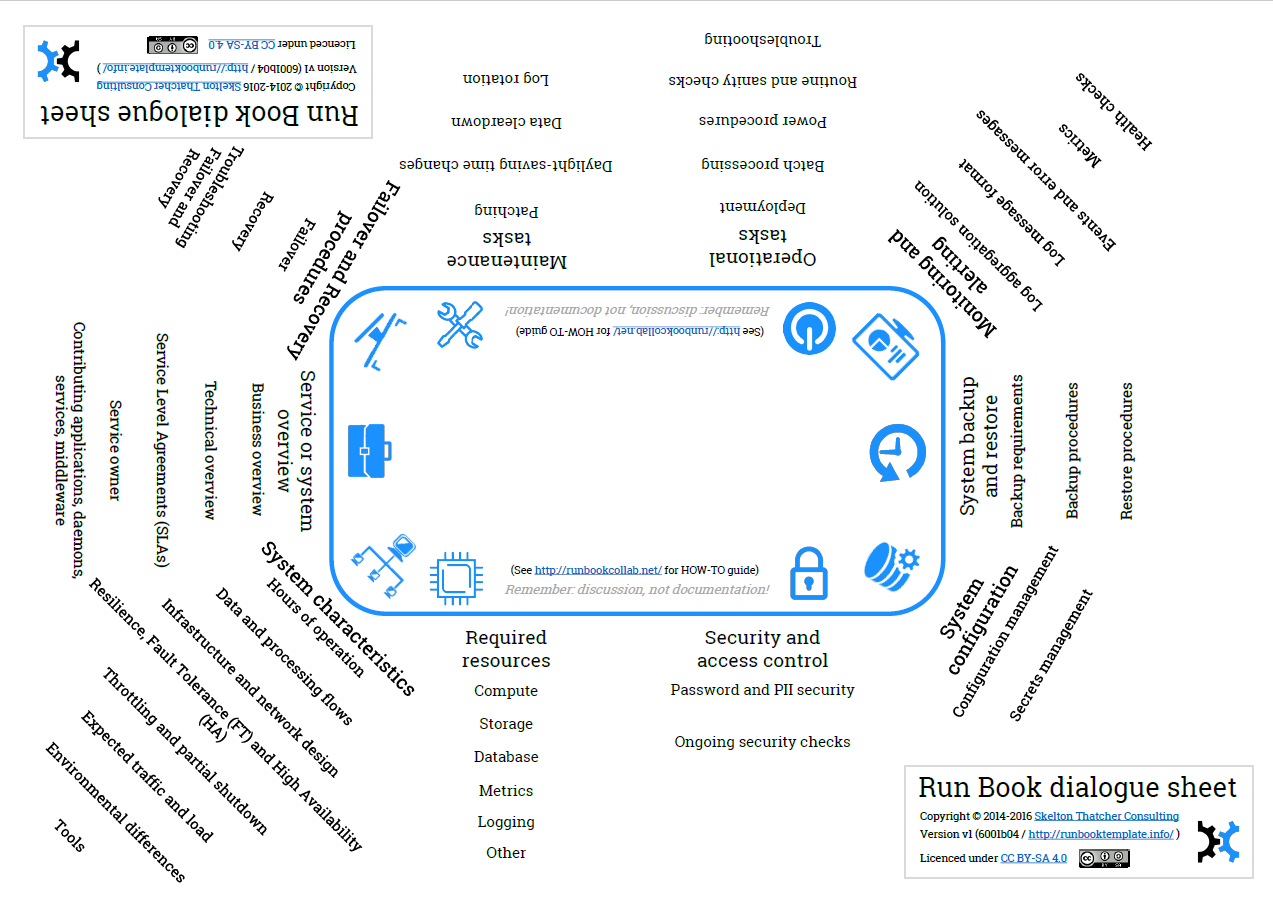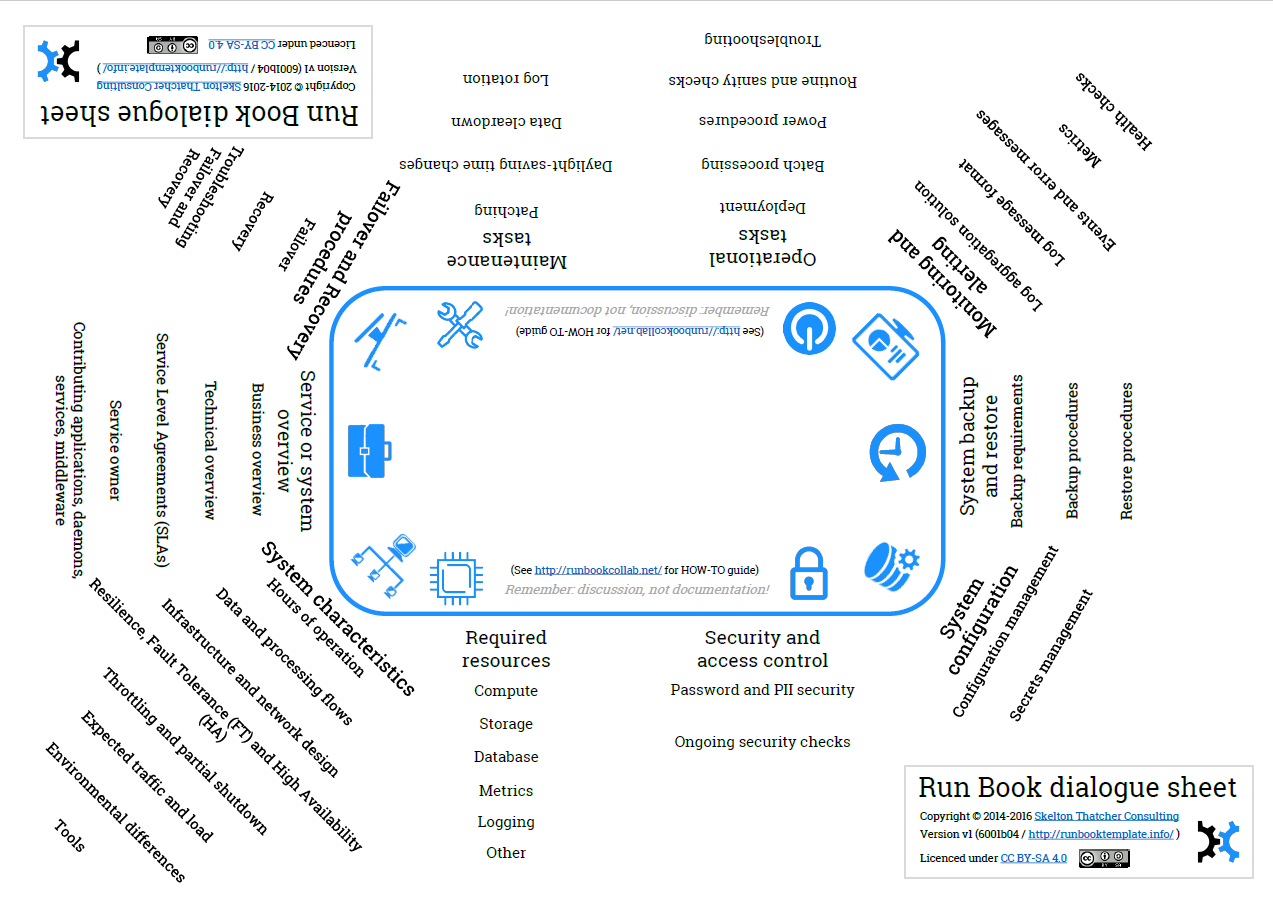 Run Book Dialogue Sheet - A1 printed sheet
A printed Run Book dialogue sheet to help teams identify operational requirements and improve software operability. Hold a retrospective-type session with the whole team around a single table or desk and discover how much (or little) you know about the operability of your software - see runbooktemplate.info for details.
An A1-sized printed sheet on heavy duty paper in two colours.
Note: you can print this sheet yourself using the PDF at runbooktemplate.info (which is CC BY-SA). This ready-printed version is provided for your convenience because we use the dialogue sheet extensively at Conflux so we have turned this into a service!